This is a collection of pictures from Greece, the result of trips to different parts of the country but mostly the islands.
If you look up all articles from Greece, you will also find regular travelogues and stories from World heritage sites. Before you do, start with these pictures from Greece.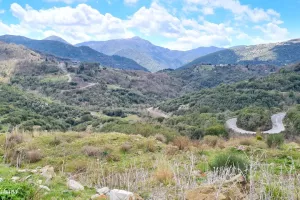 This gallery contains pictures from Athens and from a road trip around the Peloponnese and Central Greece.
150 Photos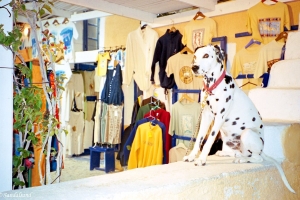 Island hopping has been a popular vacation form in Greece for decades. Our journey led us to the Greek islands of Santorini, Naxos and Schinoussa in the Cyclades island group.
43 Photos
Greece is full of wonderful destinations in the sun. Skiathos and Skopelos are two Greek islands in the Aegean Sea, part of the Sporades island group.
29 Photos
Afterwards, find more photo galleries on Sandalsand.
Fast facts
Learn about the country on Wikipedia. Here is a moderated excerpt:
Greece is a country in Southeast Europe. It is on the southern tip of the Balkans, and is located at the crossroads of Europe, Asia, and Africa. Greece shares land borders with Albania to the northwest, North Macedonia and Bulgaria to the north; and also Turkey to the northeast. The Aegean Sea lies to the east of the mainland, the Ionian Sea to the west, and the Sea of Crete and the Mediterranean Sea to the south. Greece has the longest coastline on the Mediterranean Basin, featuring thousands of islands. Moreover, the country consists of nine traditional geographic regions, and has a population of approximately 10.7 million. Athens is the nation's capital and largest city, followed by Thessaloniki.
Greece is considered the cradle of Western civilization; the birthplace of democracy, Western philosophy, Western literature, historiography, political science, major scientific and mathematical principles, theatre and also the Olympic Games. The country's rich historical legacy is reflected in part by its 18 UNESCO World Heritage Sites.
Greece is a unitary parliamentary republic, and a developed country. It also has an advanced high-income economy, and a high quality of life, ranking 32nd in the Human Development Index. Its economy is the largest in the Balkans, where it is an important regional investor.