Here are another 10 European city breaks. This is the third article in my series of European city breaks, the places you can fly or drive to in a few hours, offering great experiences for a couple of days or more.
Introduction
My first 22 descriptions were presented with abstracts in two articles: "10 European city breaks" and "12 more European city breaks". This third article offers 10 of my most recent visits. There is a map of all 32 at the bottom. The numbering started out in alphabetical order among the first 22. The ordering sequence is still alphabetical but now only among the last 10.
Anyway, here we go. The text consists of city name, country, the title of my article and the lead paragraph.
The cities (nos. 23-32)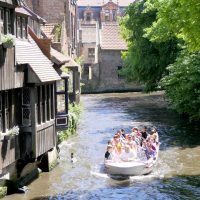 23. Bruges (Belgium)
75 noteworthy sights in Bruges: This article will introduce you to points of interest in the old city of Bruges, Belgium. A large selection has been plotted on the map presented at the bottom of the article, while the text concentrates on the ultimate highlights – there are many.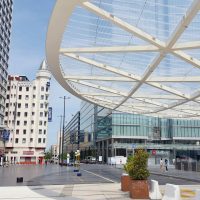 24. Brussels (Belgium)
Common and odd sights in Brussels: Do not get upset about only spending one night in Brussels. With a little bit of planning you will be able to discover a lot, and even get more ideas for your next visit. There is more to the capital of Europe than EU office buildings and the Grand Place.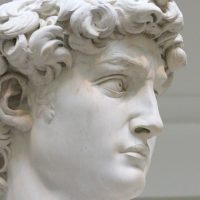 25. Florence (Italy)
How to survive Florence: Our road trip in central Italy was coming to an end, and we were eager to come to discover one of Europe's most historic, enticing and perhaps most touristy cities.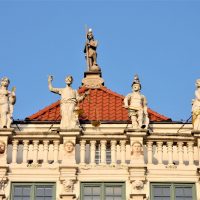 26. Gdansk (Poland)
Gdansk – past and present: The history of Gda?sk is that of being squeezed between the great powers and peoples of Europe. Its fate has been on the table of high level negotiations on several occasions. It was a cosmopolitan city for centuries – receiving settlers and visitors from near and far. Today it is one of the finest tourist destinations in Europe.

27. Helsinki (Finland)
Get ready for two long walks and 45 places to stop and admire. Helsinki, the capital of Finland, is a really nice town with plenty of attractions. In addition we were awarded with bright and warm weather during our spring visit.
.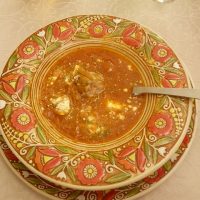 28. Kyiv (Ukraine)
Your next destination should be Kyiv: The Ukrainian capital is one of Europe's largest cities, with a long and proud religious and secular history. There are plenty of sights to keep you occupied, so join me for a walk in the streets, into the churches and on a ride to some quite spectacular metro stations.
29. Minsk (Belarus)
Minsk – an introduction and a do-it-yourself walking tour: I will start with a brief introduction to Belarus and Minsk, and spend the most of the article promoting a city walk in central Minsk.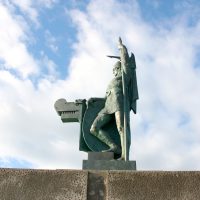 30. Reykjavik (Iceland)
Reykjavik is small enough to let you discover most of the sights on foot, and large enough to keep you going for a couple of days at least. In addition it is a very pleasant city to visit.
31. Stockholm (Sweden)
Gamla Stan and other highlights of Stockholm: The old city of Stockholm (Gamla Stan) draws many visitors to the capital of Sweden. Deservedly so. However, there is more to see and this article highlights more attractions.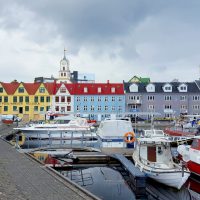 32. Torshavn (Faroe Islands/Denmark)
Tórshavn, the nicest little capital in the world: Most of the interesting parts of Tórshavn are reachable on foot, traffic is light, and the quaint old atmosphere of the downtown area makes for easy and interesting walks and exploration.

More to read, and a map
Read up on the previous two articles:
Here is a map of all city breaks mentioned in the articles. ;Numbers on the map correspond to numbers in the articles.