This photo gallery is from a journey to Taiwan in 1985. Most images are from Taipei, in addition to Taroko Gorge and Alishan in central Taiwan.
Explore all Taiwan entries on this link. You will find this picture gallery page and a regular travelogue.
a) Click on a gallery below to reveal all images. b) Hover on an image to show where it was taken. c) Click an image to enlarge it. d) Move between the enlarged images using the arrow keys. e) Use the back button in your browser to return.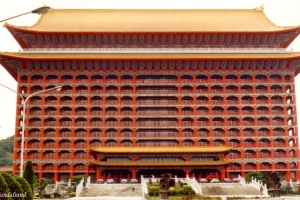 The visit to the island of Taiwan off the coast of mainland China is represented by a selection of photos from the capital of Taipei and the mountains in central Taiwan.
14 Photos
View all photo galleries on this website in one place, here.